The Tool-Steel Nozzles
With the inclusion of specialized tool-steel nozzles for carbon-fiber reinforced filament and other abrasive materials, the STUDIO G2 is our most versatile additive manufacturing system. Made for printing with advanced, engineering-grade filaments at high speed, the specially designed extruder achieves reliable, high flow rates to quickly produce industrial tooling up to a meter long with the options you need to perfect a part's mechanical properties.

The BOFA Filtration System
With the BOFA air filtration system, you're taking every step to ensure health and safety and compliance with present and future regulations while working with any potentially hazardous materials. The G2's insulated enclosure with dedicated output safely directs any and all fumes into its filtration system which then utilizes HEPA filters to purify air to a certified minimum efficiency of 99.997% down to 0.3 microns and 95% to 0.1 micron.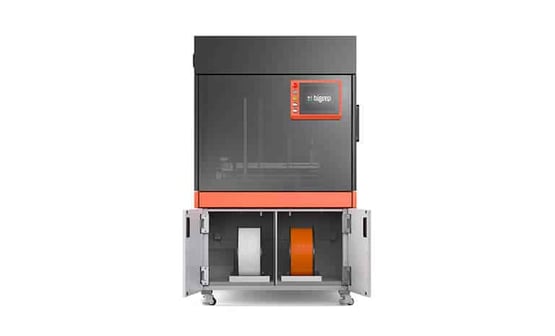 The Heated Filament Chambers
Two heated filament chambers ensure that engineering-grade materials with sensitive environmental requirements remain dry in a consistently controlled environment for best-in-class quality. Both the chambers, the print bed and the build envelope also feature independent temperature controls - going beyond industry standards to give you maximum control of your 3D printing environment.