3D Printing Services from EXBuild
Industrial-grade parts, printed fast, to your specifications.
At EXBuild, we are proud to offer top-of-the-line 3D printing services utilizing state-of-the-art printers from renowned manufacturers such as Markforged (MF) and BigRep (BR) for Fused Filament Fabrication (FFF), Meltio for Direct Energy Deposition (DED) metal printing and Photocentric for Resin. Our advanced printing technologies enable us to bring your ideas to life with exceptional accuracy, quality, and precision. Whether you are a hobbyist, engineer, architect, or business professional, we have the perfect solution for all your 3D printing needs. Read on to learn more about the printers we use and the services we offer.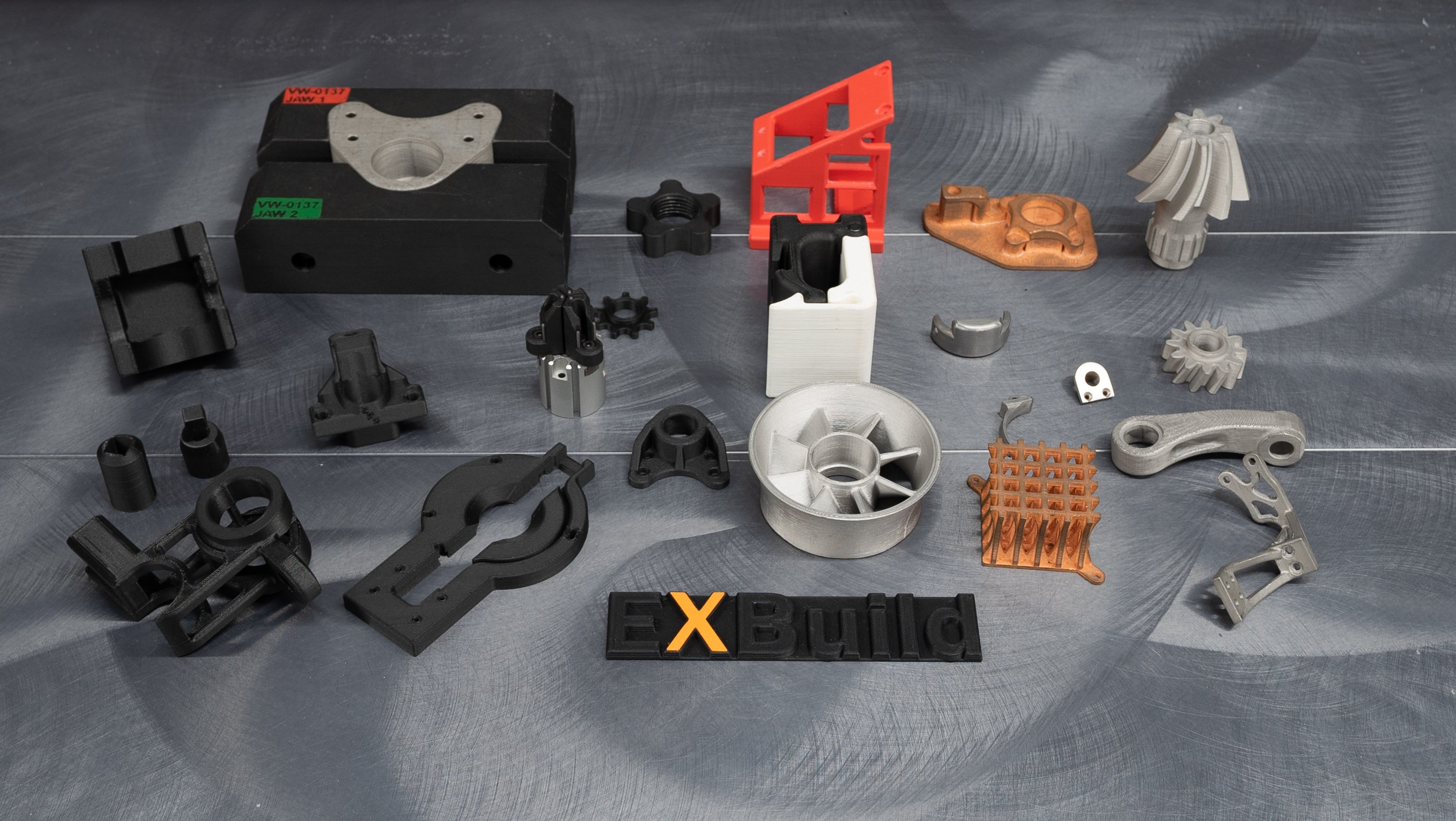 Our Services:
We offer a comprehensive range of 3D printing services to meet your specific needs:
Prototyping: Rapidly bring your concepts to life with high-quality prototypes that help you evaluate form, fit and function before moving forward with production.
Materials: We offer a wide selection of materials compatible with our printers, including various

composites(MF),

composites

(BR)

,

metals

(FFF)

,

metals(DED)

and

resins

, allowing us to cater to diverse project requirements.
Functional Parts: Our advanced printers can produce robust, Continuous Fiber Reinforced (or

CFR)

parts suitable for various applications, ranging from engineered components to customized tools and fixtures.
Large-Format Printing: With

our large-format printers

, we can create impressive, full-scale models, architectural prototypes and other sizable objects that demand attention.
Metal Printing: Utilizing metal 3D printing technology, we can fabricate intricate, fully functional metal parts with excellent mechanical properties.
High-Detail Printing:

Our high-resolution printers

can reproduce intricate details with utmost precision, making them perfect for jewelry, dental models and other applications requiring fine detail.
Design Assistance: Our experienced team can provide expert guidance and support in optimizing your designs for 3D printing, ensuring the best possible results.