Step 1: Know Your Needs
The most important step in making a 3D printer purchase is to have an internal discussion about your needs. There are many questions you need to answer internally before you can really start any effective research, including:
What do you plan to use the printer for?
What types of parts will you be printing, and in what volume?
What specifications do those parts need to meet?
How much room do you have in your shop for printers?
What is your budget?


Step 2: Do Your Research
Once you have identified your needs from a 3D printer, you can start to do some effective research into machines that fit your specifications. Look into materials, features, size and cost to fit your production needs. One of the quickest ways to find suitable machines is to download data sheets from manufacturer or reseller websites. You may also want to attend educational events or trade shows to see printers in action, hold parts printed on them or discuss your needs with a 3D printing expert.
Step 3: Product Demonstration
The next step is often to request a demonstration of the printer(s) you want so that you can discuss applications and your needs with a 3D printing expert in a one-on-one setting. You will have dedicated time to review your specific products needs and budget to determine the best fit. You can also request a sample part to ensure the printer can meet your specifications.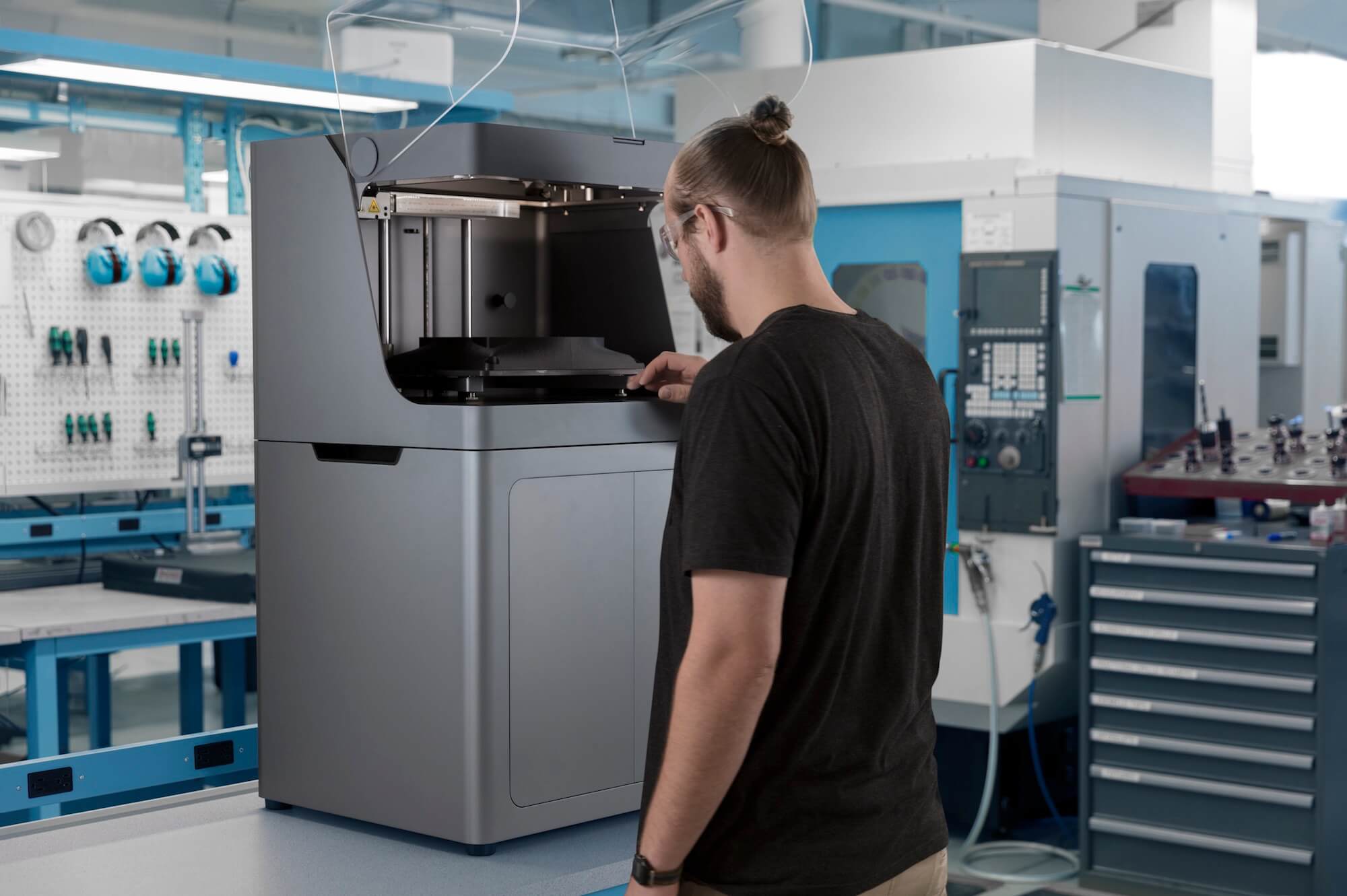 Step 4: Quote & Purchasing Process
Once you have decided on the right hardware for your application, the next step will be to request a proposal or quote that includes the details of the product(s), all associated costs, as well as any potential services recommended. From there, you would work on issuing a purchase order and securing payment to complete the purchase.
Step 5: Delivery & Setup
Once your order has been processed, Markforged will ship your new 3D printer directly to you. You will receive shipping notifications as well as a tracking number.
If you purchased a metal printer, the installation guide and prerequisites will be reviewed with you prior to purchase.
For composite 3D printers, once you have taken delivery, setup is simple. Simply follow the appropriate Quick Start Guide. You can also contact the EXBuild Technical Support team for assistance.