3D Printing Service Bureau from EXBuild
Industrial-grade parts, printed fast, to your specifications.
Some of our customers aren't ready to invest in the hardware and personnel to do their own 3D printing in-house. Others are, but get overcapacity at times and need a little help to manage the workload. Whatever your situation, the 3D Printing Service Bureau at EXBuild is here to help.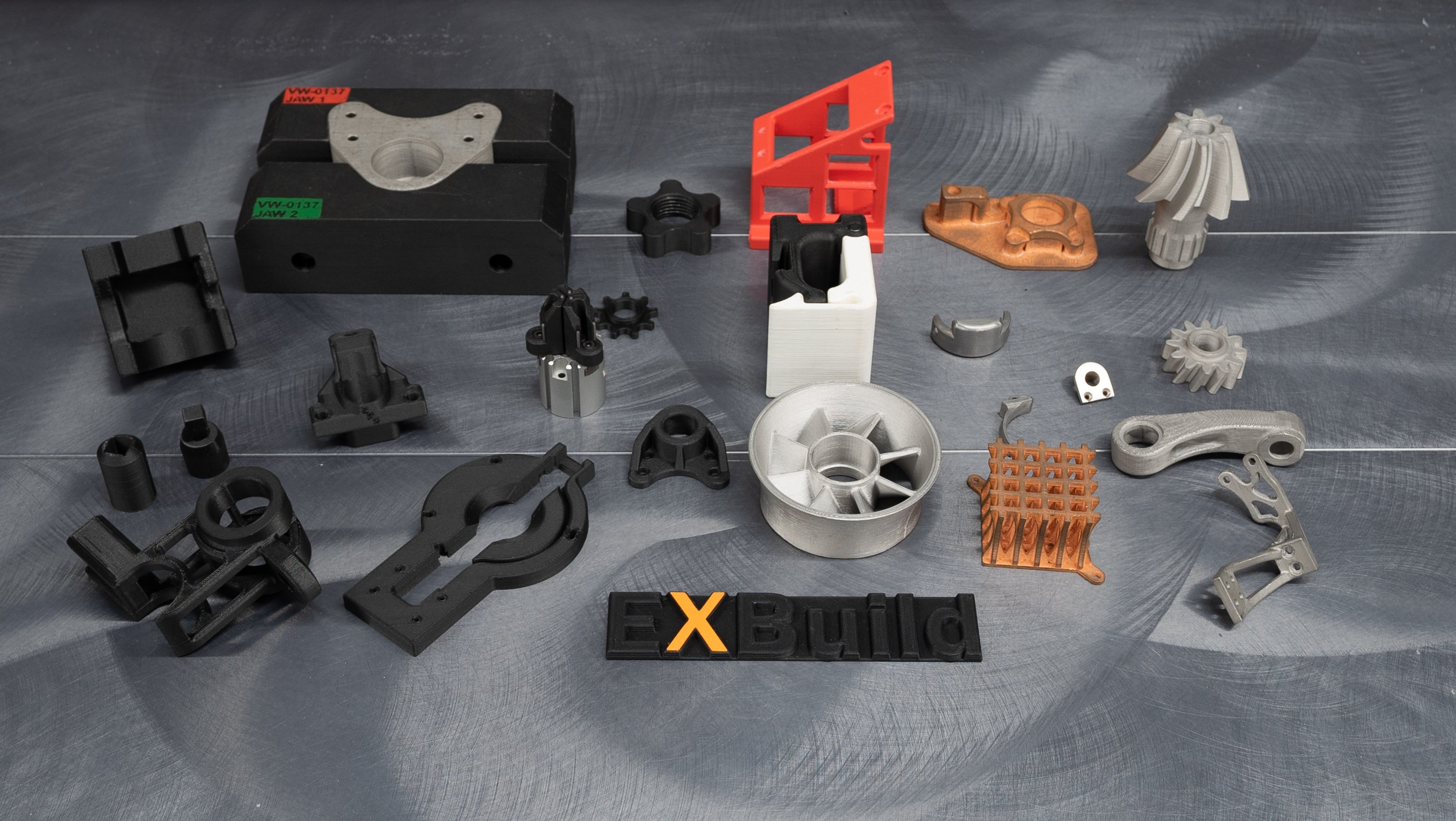 EXBuild uses best-in-class additive manufacturing equipment with the latest carbon fiber and metal 3D printing technologies to ensure our customers receive industrial-grade parts and prototypes, exceeding expectations in quality, precision and speed. Parts produced on EXBuild's machines offer a range of attributes, including strength, flame-retardancy, corrosion resistance and much more. Our wide variety of composite and metal build materials ensure your part will be delivered to the exact strength and finish you require.
EXBuild's experts work with you to meet your part specifications, cost needs and time demands to exceed your expectations every time.